Residential & Commercial Driveway Restoration and Sealing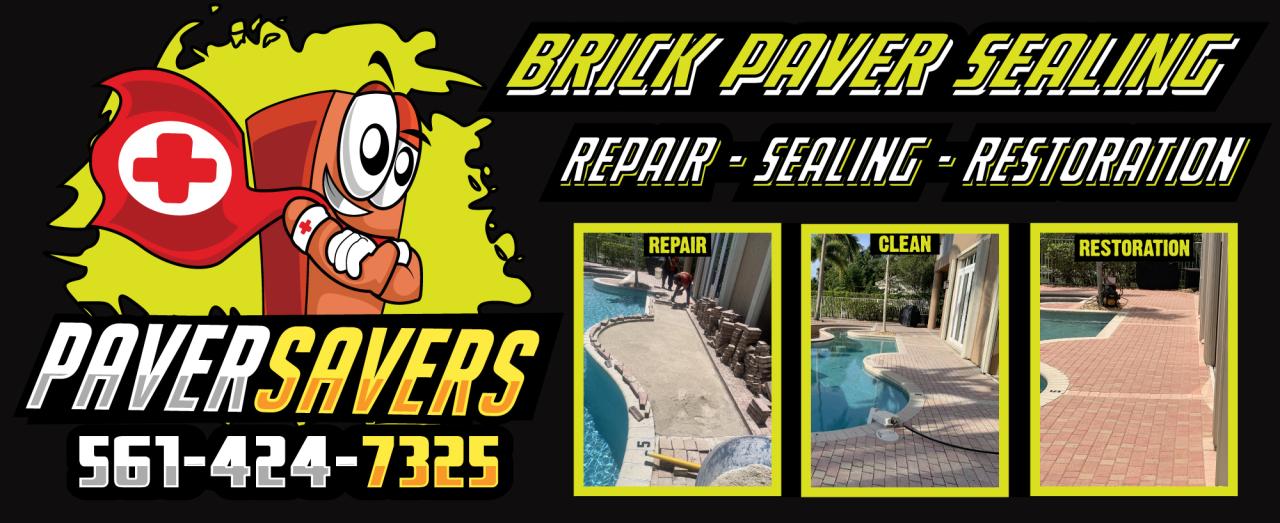 Trusted Paving Sealing Services in Palm Beach County
Paver Savers LLC are passionate about the work we do. We have learned that trust is what truly matters throughout our driveway restoration and paving sealing services in Palm Beach County, and Broward County.
Our highly skilled and experienced team members have top-of-the-line equipment to clean and seal the pavers, travertine or concrete at your property. We provide paving sealing services in:
Palm Beach County
Broward County
Martin County
Dade County
Schedule an appointment with us today!
What We Do?
Our affordable services and high customer satisfaction experience have proudly added our name in the list of best pavers sealing service providers in Martin County and Dade County. You can count on us for the following services:
Brick paver cleaning & sealing.
Driveway sealing.
Pool deck sealing.
Patio sealing.
Paver repair.
How Do We work?
Our paver cleaning and restoration process kicks off with safely taking off old sealer, algae, and dirt. After that, we apply a high-quality sealing agent to safeguard the pavers, stone or concrete.
Our best-in-class sealing products and advanced pressure washing gets the job done in one sweep.
Commitment for Exceptional Customer Service
Paver Savers LLC is committed to delivering outstanding paver, stone, and concrete cleaning and sealing services for our customers throughout Palm Beach, Boca Raton and Jupiter. We share contracts and designs with our clients in complete detail. At Paver Savers LLC, we believe our customers deserve to know everything about the services they will be receiving.
So, call us today at (561) 424-7325.