Residential & Commercial Paver Installs, Cleaning, Sealing, Restoration, and Repairs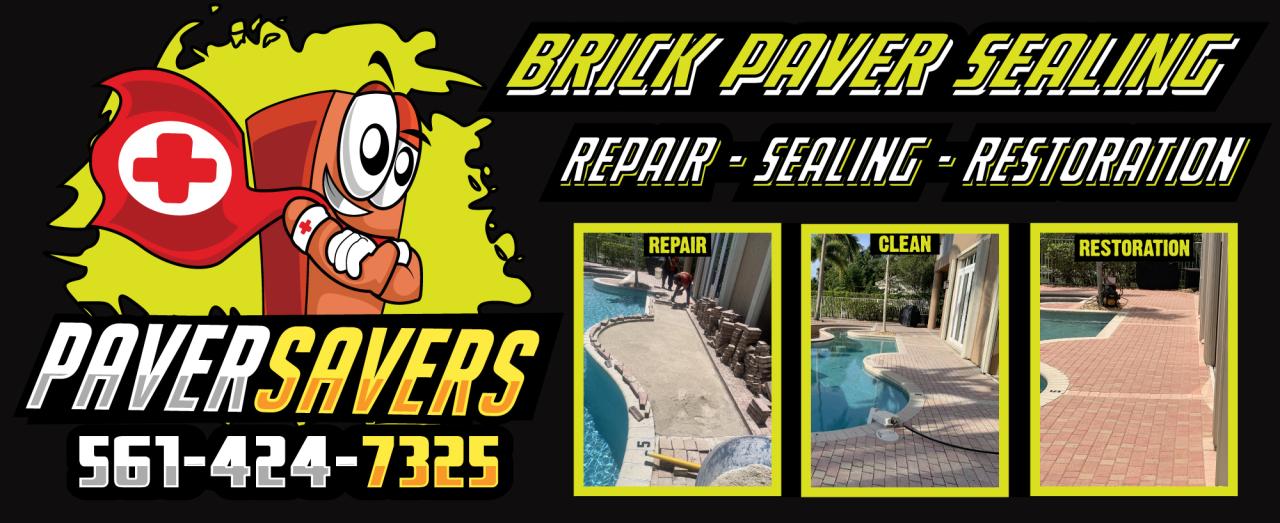 Providing Trusted Paving Sealing Services in Palm Beach County
Paver Savers LLC are passionate about the work we do. We have learned that trust is what truly matters throughout our paver restoration and paving sealing services.
Our highly skilled and experienced team members have knowledge and top-of-the-line equipment to install, repair, clean, and seal the pavers, travertine or concrete at your property. We provide paver sealing services for residential and commercial in:
Palm Beach County
Broward County
Martin County
Dade County
Schedule an appointment with us today!
What We Do
Paver Installations
Paver Repair
Paver Restoration
Brick & Stone Paver Cleaning & Sealing
Driveway Sealing
Pool Deck Sealing
Lania & Patio Sealing
Walkway Sealing
Paver Savers LLC offers free estimates with full detail descriptions of the work and services we will be providing for the client. We also attach blueprints and pictures to show the scope of work to be done for our client's approval.
Our paver cleaning and restoration process starts off with a high temperature degreasing and cleaning, we also apply an organic and mineral buildup treatment, we re-sand the joints to ensure they are stabilized, we then apply two coats of our commercial grade water-based urethane sealer with natural color enhancement to the pavers.Our best in class sealing products and advanced cleaning gets the job done in one sweep.
We have a commitment for exceptional customer service and we believe our customers deserve to know everything about the services they will be receiving. Our affordable services and high customer satisfaction experience have proudly added our name to the list of best paver sealing service providers in Palm Beach, Martin, and Broward Counties.
Call us to start your paver project 561-424-7325
So, call us today at (561) 424-7325.